Rebar Rock Bolt
Product Detail
Product Tags
Product Drawing                                                                                                        
1   BAR;     2   NUT;   3   NYLON WASHER;  4   DOME WASHER;  5    PLATE;   L   LENGTH OF BAR;   l    LENGTH OF THREADED PORTION;    M  DIAMETER OF BAR
Product Specification                                                                                                
APPLICATION                                                                                                                                                                             
Coal mining

Hard rock mining

Civil construction

General construction

Geotechnical and Shoreline

Bridges

Dams

Infrastructure

Tunnels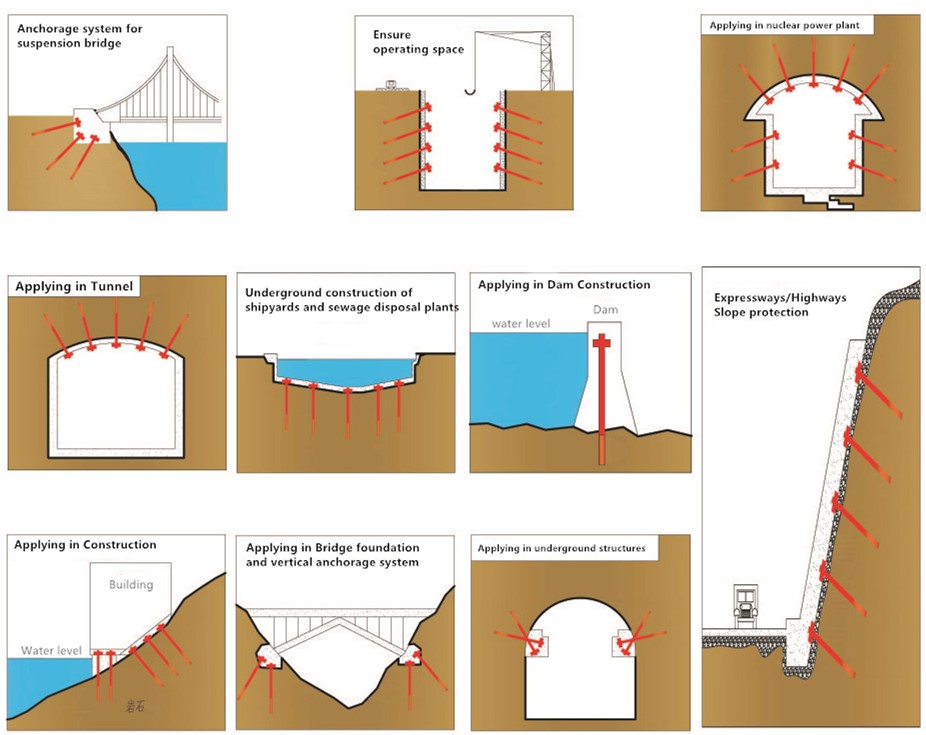 SAFETY CERTIFICATE OF APPROVAL FOR MINING PRODUCTS                                                                       
Production Line
Quality Control System 
Certificates                                                                                                       
Achieving the ISO 9001:2008 Certification is just one example of our Products' dedication to quality and continuous improvement. Each employee is responsible for understanding company expectations and adhering to the procedures of our Quality Management System.
Our Products ensures customers receive the material ordered with accurate supporting paperwork. Customers can count on proper documentation, on-time performance and effective follow-up.
Guarantee                                                                                                          
We will continually improves and expands the quantity and quality of our product which exactly meet customers need. We do whatever it takes to make our clients happy.
We will develop long-term commercial and technical partnerships with customers. And we are committed to continual quality improvement of all internal processes. The success of our quality program is affirmed by our strong customer retention rate.
---
---