On June 17, 2021, Anyang Longteng Heat Treatment Materials Co., Ltd.  laboratory successfully pass the CNAS accreditation review. The China National Accreditation Service for Conformity Assessment granted the company's laboratory CNAS accreditation and issued a certificate. 
CNAS is the English abbreviation of China National Accreditation Service for Conformity Assessment. It is currently the only domestic institution that is qualified to issue nationally accredited laboratories authorized by the National Certification and Accreditation Administration Commission. CNAS is a member of the mutual recognition agreement between the International Laboratory Accreditation Cooperation Organization (ILAC) and the Asia-Pacific Accreditation Cooperation Organization (APAC).
Since the establishment of the laboratory, chemical composition and mechanical performance testing have been established as important functions. The laboratory is divided into office area and test area. The test area includes sample storage area, sample preparation area, impact test area, hardness test area, and chemical composition area. The laboratory personnel are all highly qualified personnel who have undergone special training. It has more than 20 advanced instruments and equipment such as Rockwell hardness tester, Vickers hardness tester, impact testing machine, and direct reading spectrometer. The testing field certified by the laboratory CNAS is the determination of the limited range of 9 elements of carbon, silicon, manganese, phosphorus, sulfur, chromium, nickel, molybdenum, and copper in carbon steel and low- and medium-alloy steel, and the Rockwell of steel materials and products Determination of hardness, Vickers hardness, and impact absorption energy limit range.
The company's laboratory has successfully obtained the CNAS laboratory accreditation certificate, which indicates that the company's laboratory has national and internationally recognized management and testing capabilities, and provides strong technology for the company's fasteners, wind energy anchors, anchor plates and other product quality. And quality assurance. At the same time, the company's laboratory testing capabilities have been internationally recognized, which greatly enhances the credibility and brand influence of the company's products, effectively promotes the development of the industry, and provides a platform for participating in bilateral and multilateral cooperation and exchanges recognized by international laboratories.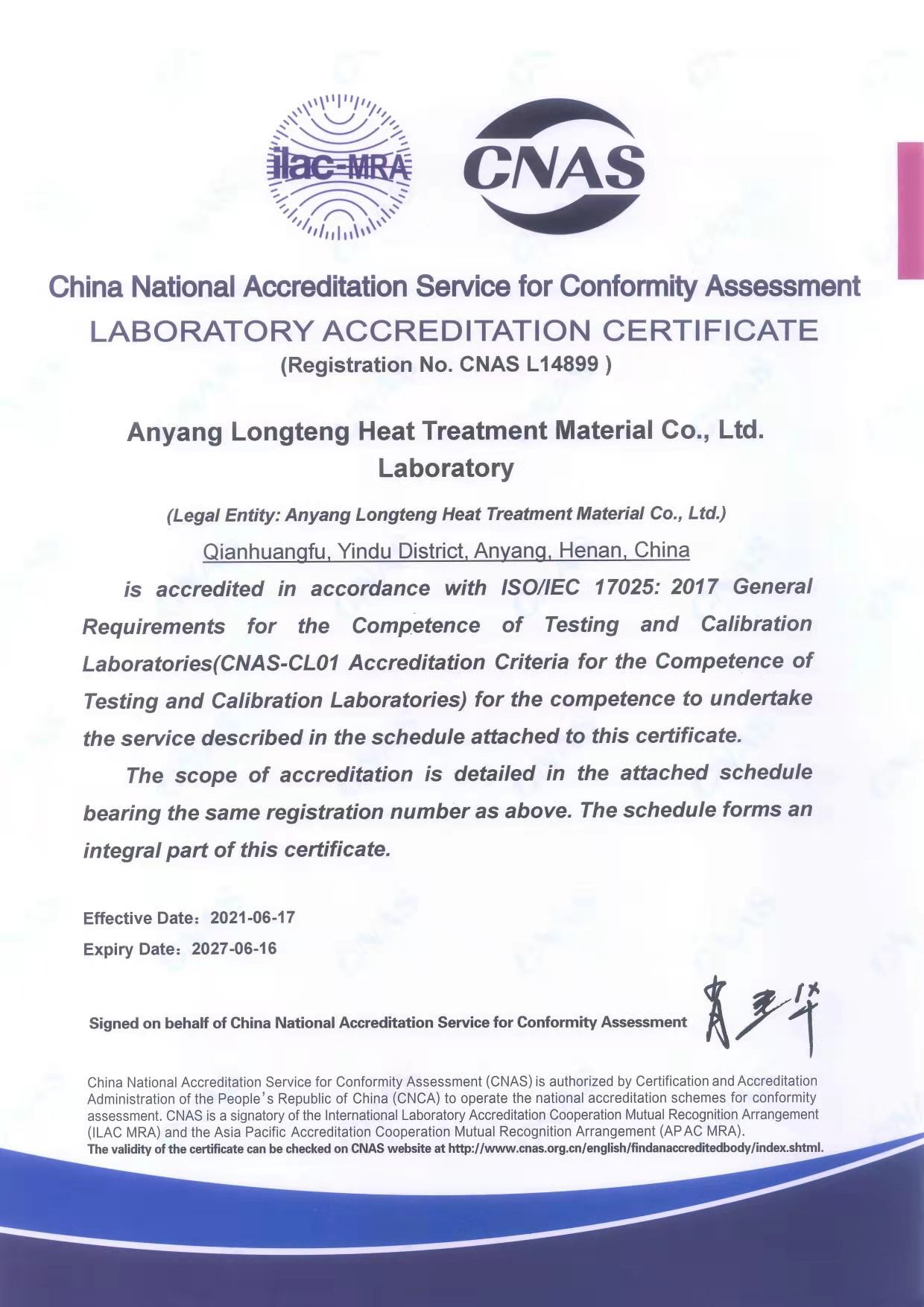 ---
Post time: Jun-27-2021