Geotechnical System – Soil Nail
Product Detail
Product Tags
 China Soil Nail Supplier – Anyang Longteng Heat Treatment Material Co.,Ltd, expert selling high yield strength and tensile strength pretensioning rebar soil nail rock bolt.
Product Drawing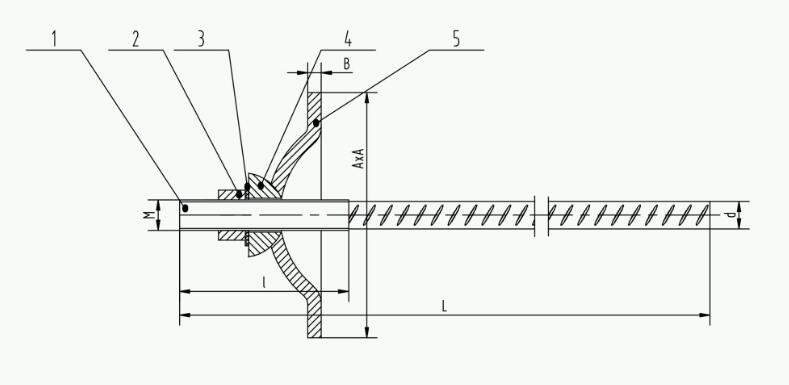 1   BAR;     2   NUT;   3   NYLON WASHER;  4   DOME WASHER;  5    PLATE;   L   LENGTH OF BAR;   l    LENGTH OF THREADED PORTION;    M  DIAMETER OF BAR
What is Soil Nails?                                                                                                     
Soil Nails is a whole assembly for stabilizing slopes and side hill cuts or rock, also for stabilizing construction pit walls if deformations are irrelevant.  The bolt is nailed into soil to secure areas of slope location. Consequently, tensile and shear forces act on the nail.  The soil nail system do not act individually, but as a complete nailing system.
Product Specification                                                                                                
Mechanical Properties                                                                                               
Application                                                                                                                 
Rock Stabilization 
Slope Stabilization 
Product Installation                                                                                                                 
1 According to design requirement, position and confirm holes locations, and drill holes.
2 Blow away rock powders
3 Pull the adhesive to holes bottom, hold the rock bolt bar and stir adhesive at the same time. Keep on stiring to the required time period. discharge stiring equipment and wait for a specific time according to the adhesive requirement. Then discharge stiring connector, and install rock bolt accessories – plate, dome washer, washer, nut. Nuts should be tightened by special wrench.
Successful Projects: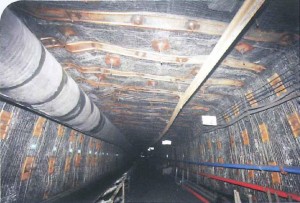 Add: Industrial Park, Indu District, Anyang City, Henan Province, P.R.China
E-mail: [email protected]
Whats app: 0086 18317351307
Web: www.longtonsteel.com  www.aylttg.com/en
---
---